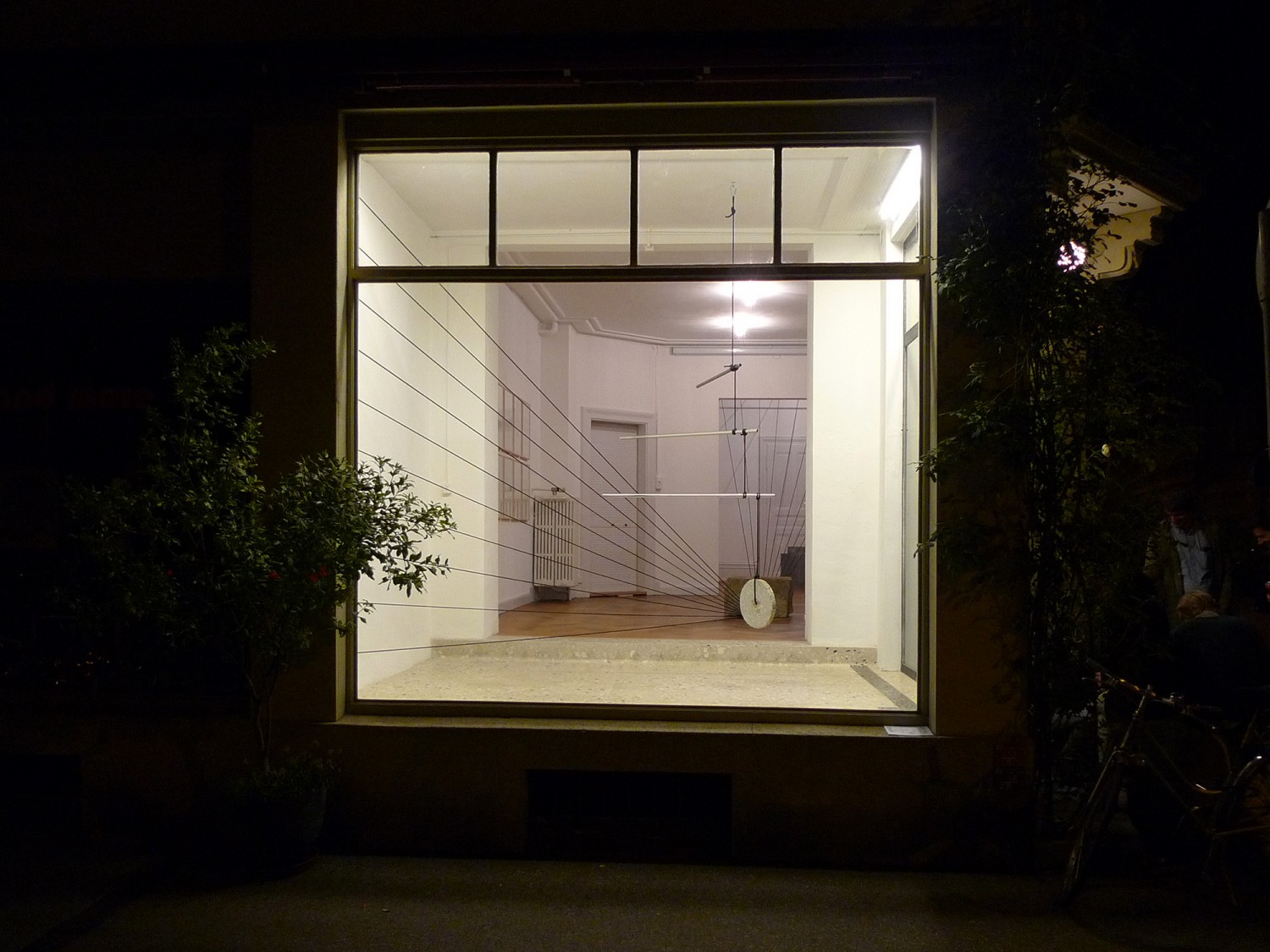 Cherry go round, overall view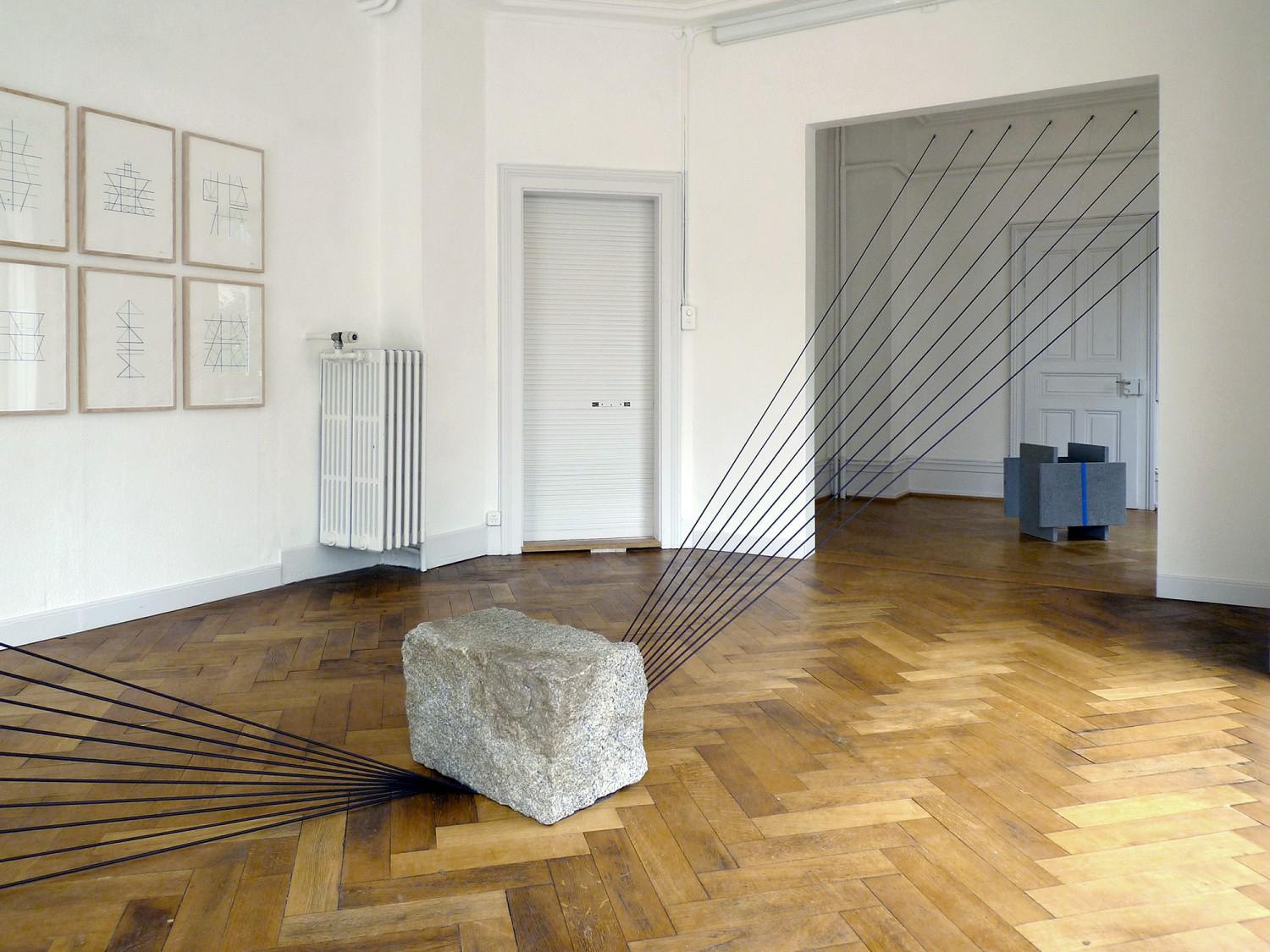 Slingshot, variable size, granit and elastic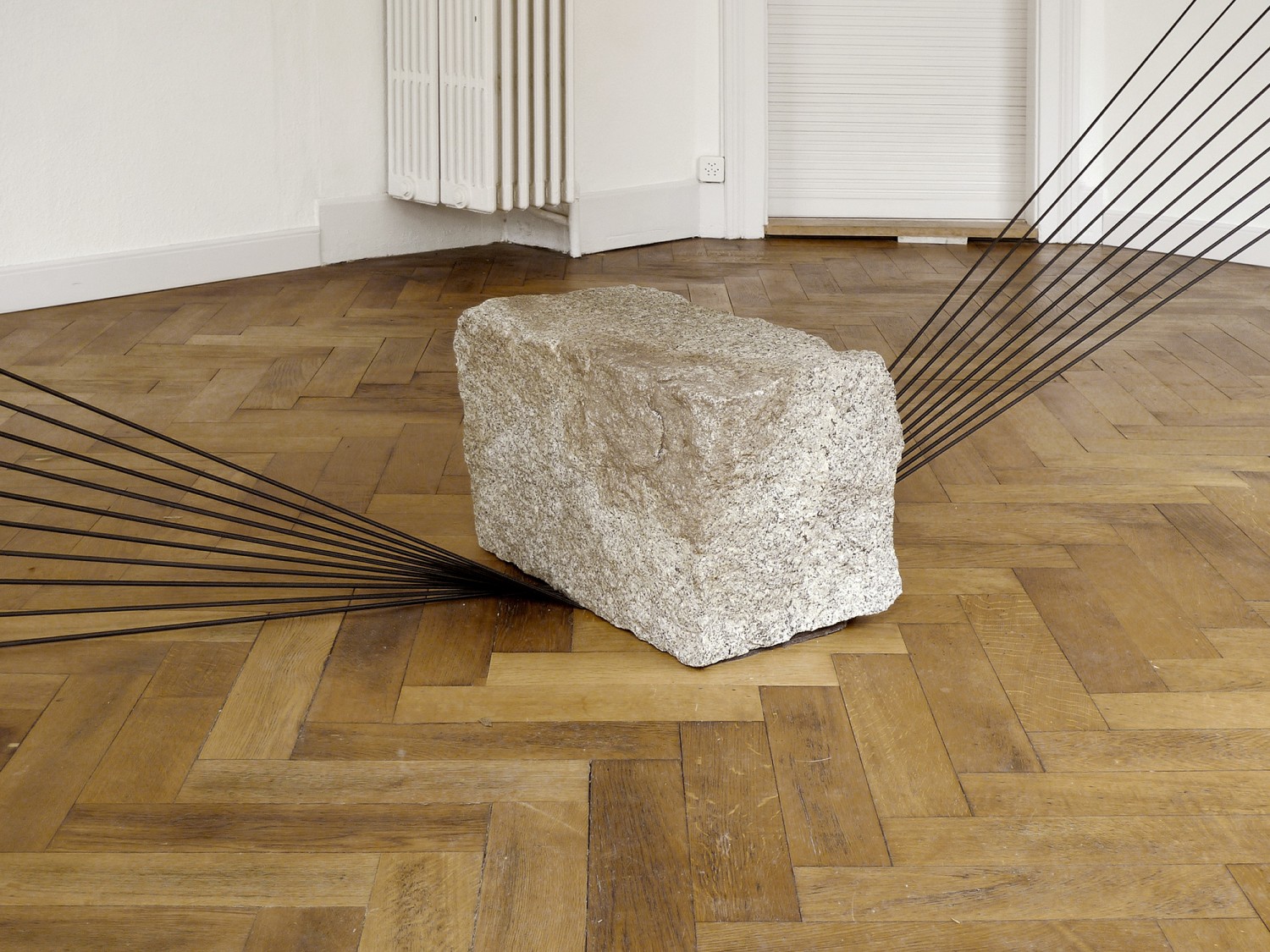 Slingshot, variable size, granit and elastic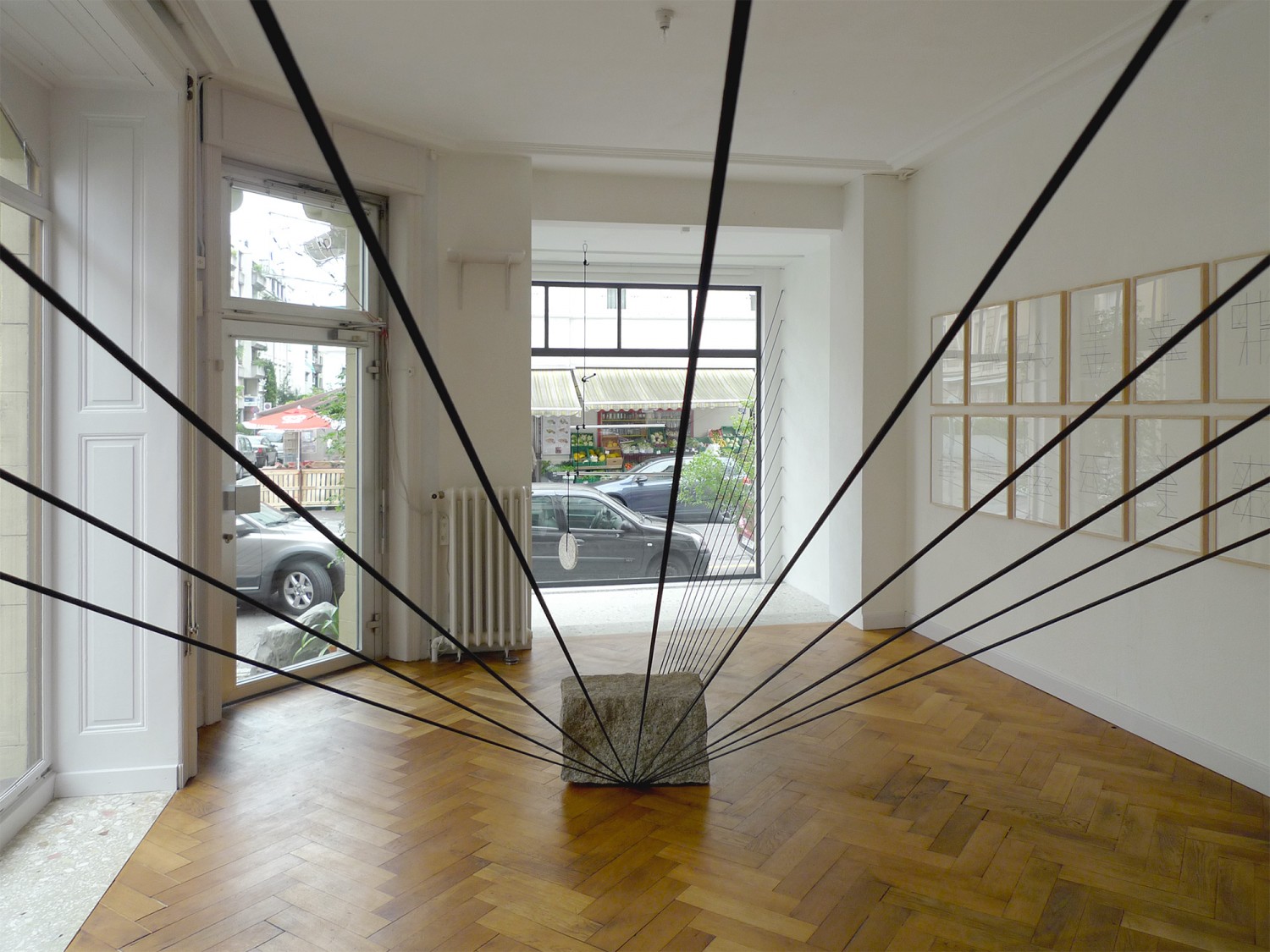 Slingshot, variable size, granit and elastic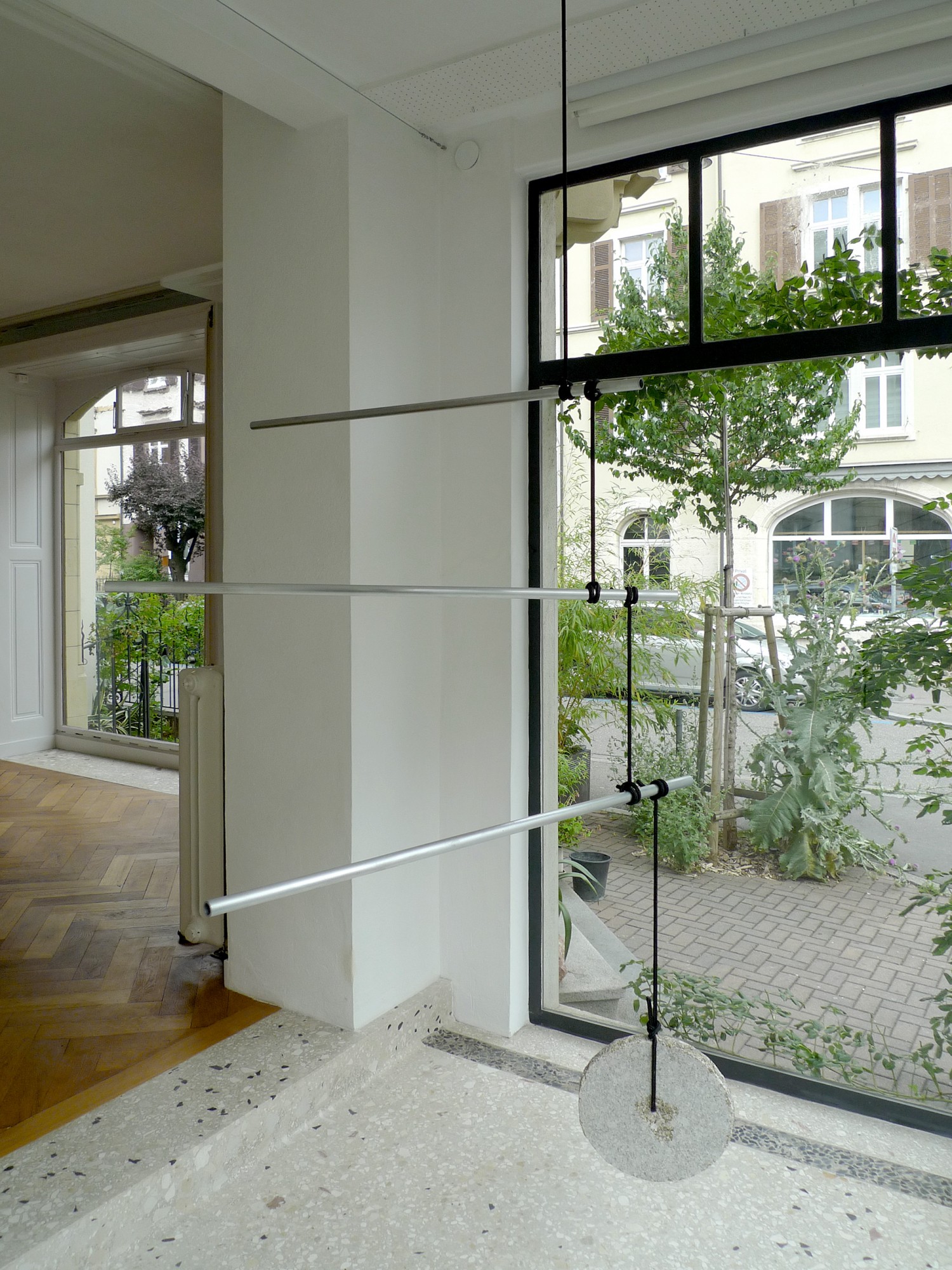 Calycé, 100 x 250 cm, granit, aluminium and rope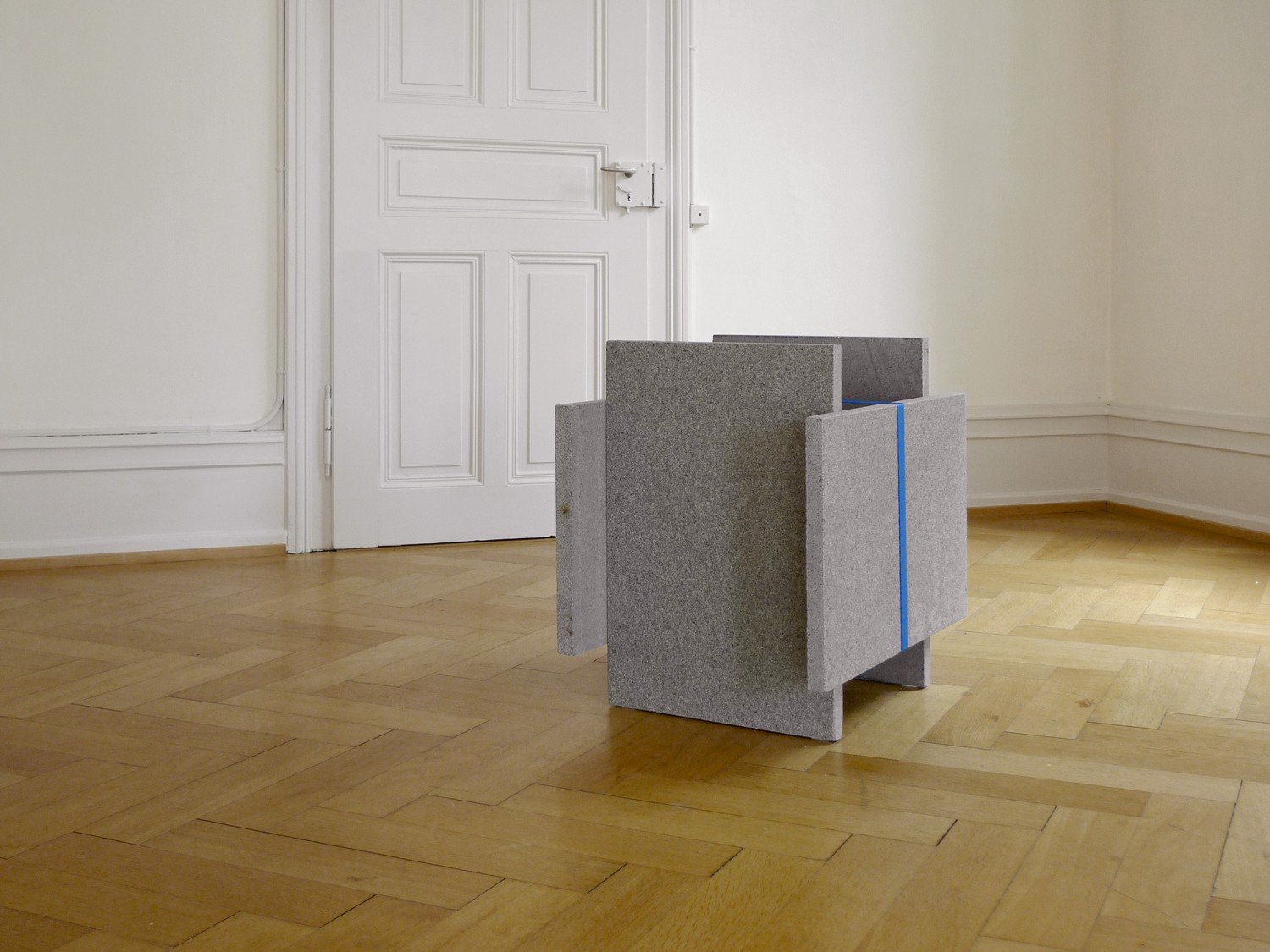 L'effet casimir, 60 x 60 x 60 cm, blue granit and strap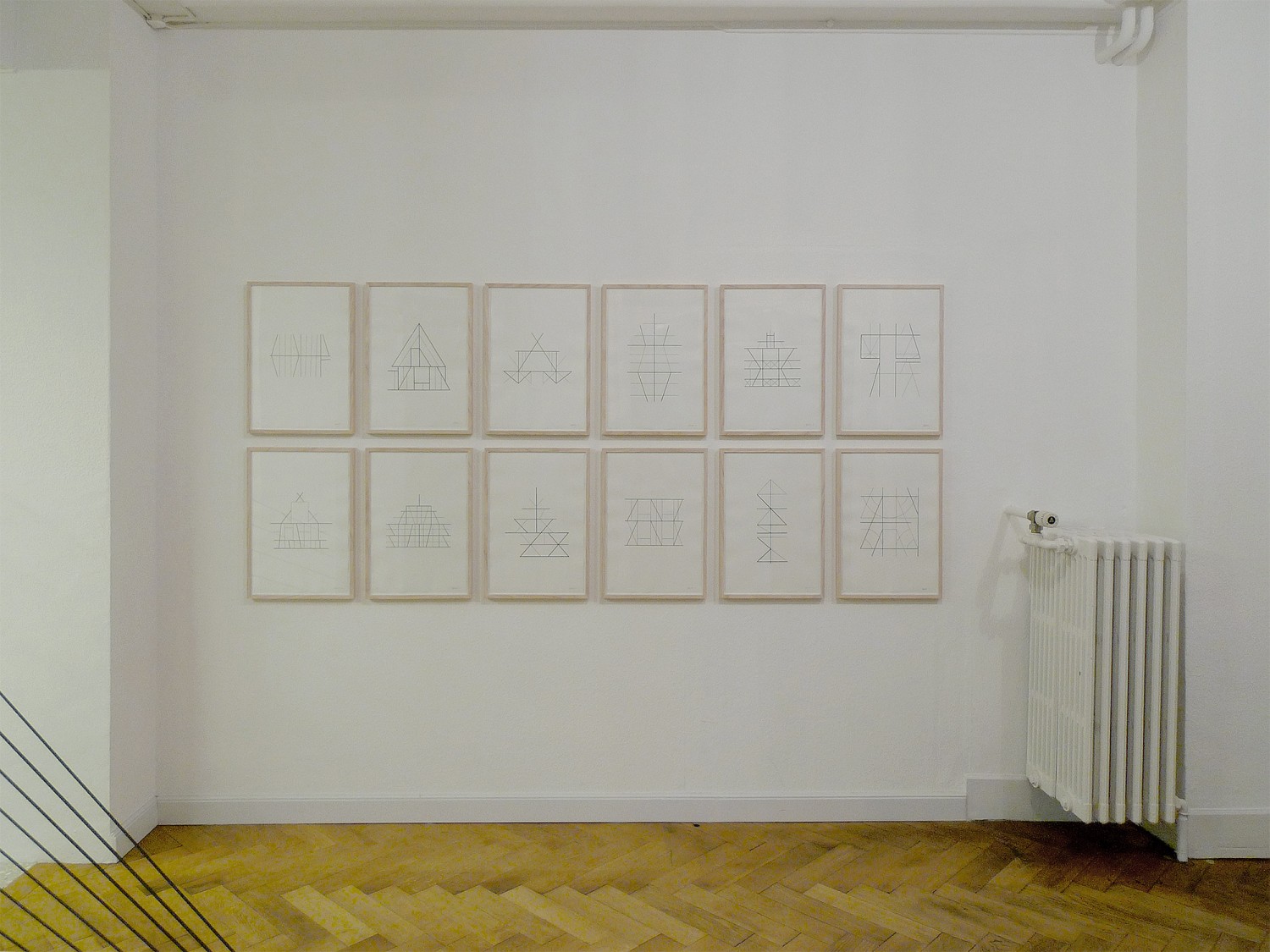 Opus craticium, 38 x 55 cm, serie of 12 lithographies, Zerkall paper
Opus craticum
Inspired by Bernd and Hilla Becher's series of houses, Deppierraz uses half-timbered houses he discovered during his travels across Switzerland as the starting point for his lithographs. In contrast to the Bechers, who attempt to document their buildings objectively, Deppierraz is more interested in the purely graphical elements and play of proportions within the structures. By decomposing 12 old buildings and reinterpretating their structures, Deppierraz creates unexpected geometric forms which are surprisingly contemporary in appearance.
Slingshot
In the central work in our exhibition, Deppierraz connects architecturally separate spaces by means of 10 elasticated cords, merging them into one. Crossing all three spaces — vertically at one extreme, horizontally at the other — the cord is interrupted by a block of granite. Reminiscent of a boxer on the ropes or a catapult, the block appears either to be resting or ready to be propelled into space. By using stone from the Gundeli Area, Deppierraz responds to Deli Projects with his in situ piece.
Calycé
The free-hanging, structure reminiscent of a mobile, consists of three metal tubes on a rope, balancing horizontally. Underneath them, a granite plate hovers just above the ground creating the necessary counterweight to balance the whole. This moment of equilibrium emanates peace and harmony, yet at the same time, is loaded with potential energy.
Casimir effect
Casimir Effect displays an important aspect of Deppierraz's work, namely, the vital role of standardised manufactured materials. In contrast to the pure reduced forms found in the sculptures of many minimal artists, in Deppierraz's work, the production process — the act of creation itself — remains visible.
Philippe Karrer