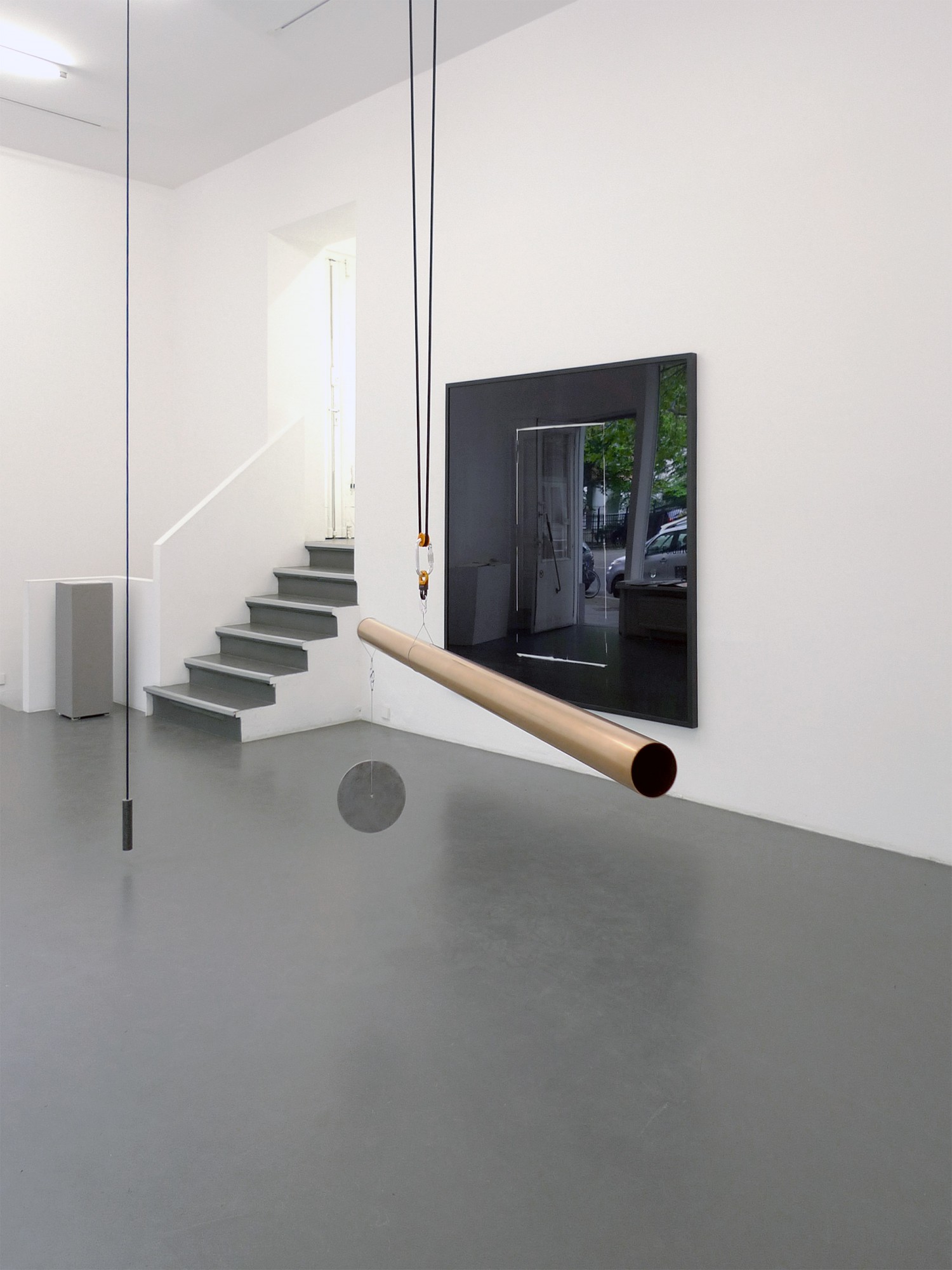 Pendule, variable size, rope, carabiner, steel and copper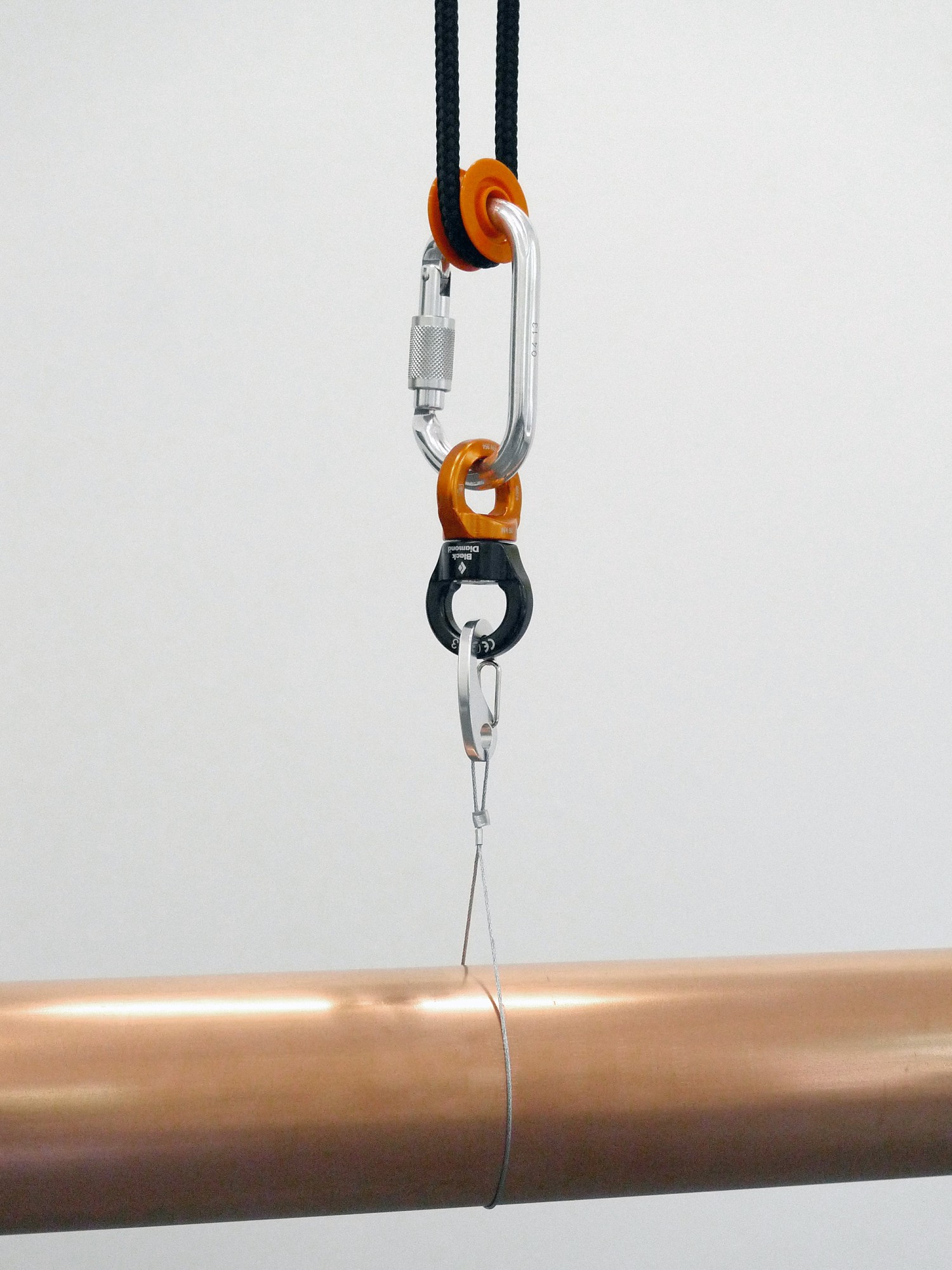 Pendule, variable size, rope, carabiner, steel and copper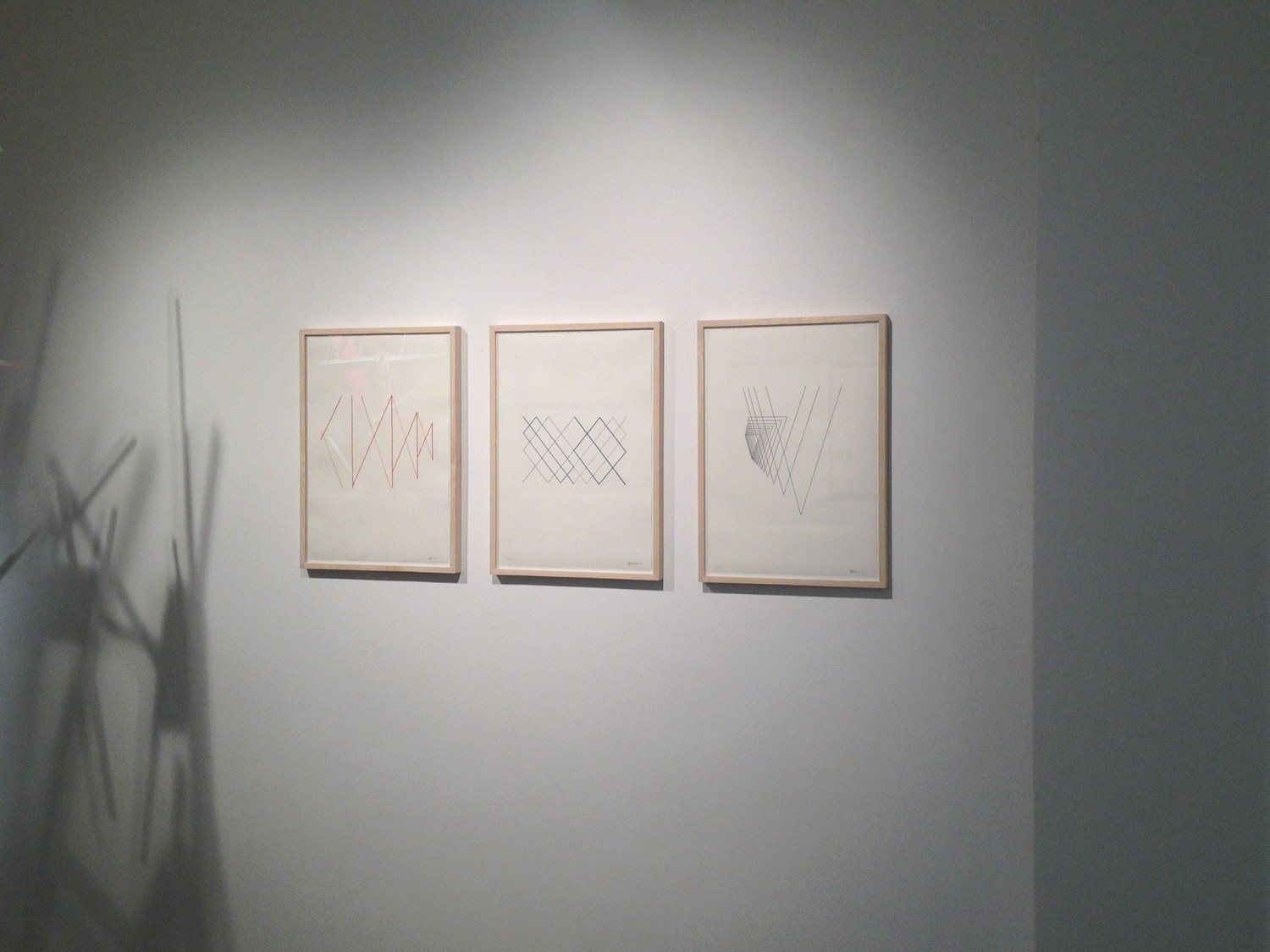 Statik, lithography, Zerkall paper
Pendule, outside view
Folding Unfolding Space
In the group exhibition Folding Unfolding Space at cubus-m the initially abstract concept 'space' is addressed. Through the artistic works, altered spatial contours unfold: With the help of the utilized media – like film, photography, installation, lithography, three-dimensional objects and works on paper – the dimensions of space are artistically examined, negotiated and activated.
In an ethnographically inspired research project, in which I was interested in the artist's respective practices and their ways of conceptualizing space, I visited seven studios and discovered many facets of this theme. Whether in Berlin, Brussels, Düsseldorf, Geneva or Lausanne, many artists – such was my impression during the research – engage with these questions. It seems that spatial turn fascinates not only the social sciences and cultural studies, but guide artistic practice as well.
Interestingly, these works not only address "classical" spatialization via architecture, but also explore the social, psychological, imaginary, linguistic and physical space by employing various methods. In this way, the focus is on a multiplicity of spaces that fan out, sometimes directly, sometimes sublimely, in the artists' concepts.
These different approaches have in common that they invite the viewer to reflect and imagine. Using their artistic techniques, together they may succeed in playfully pushing our notion beyond the container model (in which space is considered limited in size) and in inviting us, such that the space in its multiple dimensions folds and unfolds again in the "eye of the viewer."
by Dr Christine Nippe, Curator